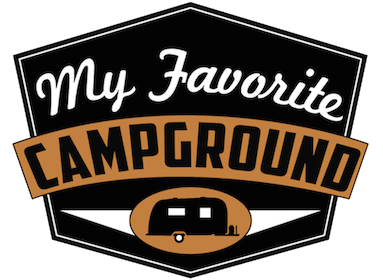 My Favorite Campground is a family friendly alcohol-free campground. Our Policies are provided for the safety and enjoyment of both you and your neighbor campers. Browse through our web pages and then TEXT us for availability. We are waiting to greet you and make your stay a pleasant one.
Pet Policy:
• Pets are welcome at My Favorite Campground – Free of Charge.
• Maximum 2 Pets per unit. Day visitors may NOT bring Pets.
• Pets must be kept on a leash at all times & have current rabies shot.
• Pets should not be left unattended at any time.
• Please clean up after your Pet immediately.
• Pets are not allowed in any buildings.
• No unattended Pets. No excessive barking allowed at the park.
• Sorry, No Aggressive dogs allowed at the park. Please call for more information.
Forms of Payments:
• We accept VENMO, Cash or Checks. There will be a $35 fee for any returned check.
Campground Policies
• CAMPSITES: Check-In time is 1PM. Check-Out time is 12PM (noon).
• Reservations are Required. Please Pay In Full Upon Arrival.
• Site Occupancy: Only 1 RV & 1 Vehicle allowed per Site.
• Site Fee includes 2 Persons. Additional Fee per day, per person-13 & older.
• Maximum 6 Family Members per Campsite.
• Day Visitors to your site MUST: Register with Camp Host, Pay Fee per Person, and Leave by 10PM.
• This Campground is alcohol-free. No smoking inside buildings. Please pick up cigarette butts.
• Quiet Time is 11:00PM to 7:00AM.
• Speed Limit: is 7 MPH. Children are playing! No Unlicensed Drivers.
• LAKE: ABSOLUTELY NO SWIMMING. NO LIFEGUARD ON DUTY. No lake activities after dark.
• Children: MUST be accompanied by an adult (18 years or older) at all times, especially around any of the lakes.
• Paddle Boats: may be used under adult supervision. All boaters MUST wear life jackets & children MUST be accompanied by an adult.
• Catch & Release Fishing ONLY: FREE for campers using your own equipment. Bring your own bait & tackle.
• Trash and Garbage: Tie in plastic bags, place in Dumpster. Keep your site neat & leave it clean.
• Campfires are permitted only in fire rings or grills. Do not cut or harm plants or trees. FIREWOOD is for SALE (when available)
• All Fireworks and Firearms are Prohibited: Includes BB, air soft, paint ball and pellet guns.
• Responsibility: You are responsible for damage caused by you and/or members of your party.
Recreational Vehicles
• No motor-driven cycles, ATVs, bikes or scooters are to be driven in the park.
• Only licensed drivers over the age of 18 may operate any licensed, insured vehicle in the park. This is for the enjoyment and the safety of everyone in the park.
• If you bring BICYCLES, wear helmets for your own safety.
• DISCOUNTS: No Discounts or Coupons on Weekends, Holidays or Special Events such as Spring Break.
Violation of these Policies is grounds for ejection from the park WITHOUT refund.
Campers and their visitors are expected to read and adhere to all campground guidelines & policies.
Warnings & Restrictions:
There are many potential dangers on the ranch including, but not limited to, open bodies of water, poisonous snakes, ants, wasps, spiders, stickers, vehicles, equipment, livestock, domestic & wild animals; therefore, adults must be alert & exercise caution & children must be accompanied by an adult at all times.
The Management reserves the right to refuse service, limit the length of stay and the number of persons or vehicles per site and/or evict any person or party without refund.
Camping is an outdoor experience; NO Refunds due to weather or things out of our control. Cancellations will be charged a one night stay minimum.
For General Information or Emergencies Contact: CAMP HOST or call 936-827-9729.
For Serious EMERGENCIES Call 911: Address: 675 FM 2693 Rd E
Liability: All guests accept privileges with the understanding that he/she does hereby release My Favorite Campground, Gospel Lakes Ministries, Inc. its owners, officers, volunteers, agents, board members and employees of all liability for loss or damage to property or injury to his/her person arising out of the use of its facilities, and agrees to indemnify My Favorite Campground, Gospel Lakes Ministries, Inc. its owners, officers, volunteers, agents, board members and employees against all claims resulting from loss or damage to property or personal injury of any member of the family, party or guest of the registered guest. Booking a reservation, event or facility and/or payment constitutes acknowledgement of and agreement with this waiver & release of liability and is accepted as being equal to a signature.
FRONT GATE MAY BE LOCKED OVERNIGHT